Her One and Only

by Becky Wade

Contemporary Romance
Bethany House Publisher




"Filled with genuine emotion and overflowing with positive examples of faith, the story captures the imagination while warming the heart."

---Publishers Weekly starred

review of A Love Like Ours

After ten years in the NFL, superstar Gray Fowler is accustomed to obsessive fans. But when Gray starts receiving death threats from a stalker, his team hires an executive protection agency to guard him until the culprit is caught. Dealing with bodyguards 24/7 is a headache, especially when one of them is a young, beautiful woman. How can a female half his size possibly protect him better than he can protect himself?

Dru Porter is a former Marine, an expert markswoman, and a black belt---none of which saved her from disaster on her last assignment. In order to rebuild her tarnished reputation, she's determined to find Gray's stalker and, since relationships between agents and clients are forbidden, avoid a romantic attachment between herself and the rugged football player with the mysterious past.

Yet every secret that leads Dru closer to the stalker also draws her closer to Gray. As the danger escalates, they'll survive only if they can learn to trust their lives---and their hearts---to one another.
Meet the Author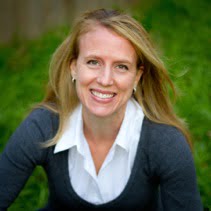 Becky Wade is a native of California who attended Baylor University, met and married a Texan, and moved to Dallas. She published historical romances for the general market, took time off to raise her children, then felt God nudging her to pursue contemporary Christian fiction. Becky's work has been a finalist for both a RITA and an INSPY Award.

Here is my review of this entertaining Porter Family novel:
First, I would like to extend a heartfelt "Thank you" to Becky Wade and her publisher for sending me a copy of "Her One and Only" to review for them. I am truly grateful for this generosity. I really appreciate the time, effort and expense it takes to make a reviewer copy available to me.
"Her One and Only" by Becky Wade is another wonderful offering in the Porter Family Saga.

This story is about all the Porters, but focuses mainly on Dru, the fourth sibling and only sister.

This feisty gal is a Personal Protection Agent (aka "bodyguard", but don't say that to her!) and the company she works for has been hired to protect 6' plus, solid muscle, womanizing professional football player, Gray Fowler.

He doesn't exactly have a lot of confidence in Dru's ability to protect him from his stalker, even though she is a former Marine.

But there are many surprises in store for both of these independent people – especially when they find themselves relying on each other.
This is a fast-paced multi-dimensional read that ties up the "where are they now" questions about the rest of the Porter family.

It also does a good job of entertaining with humor, romance, action and suspense with a thread of faith woven thickly through.

I highly recommend this wonderful book!